Call us on 0860 08 08 08 or complete the form for a quote:
Why choose our hygiene services?
We will help you create a healthy

,

germ-free working environment

for your staff and customers

A few of our hygiene product solutions include:hand dryers, paper towel dispensers, sanitary bins, deep cleaning ablutions and much more
Our approach is first and foremost to understand your unique cleaning service needs
We undertake to communicate with you before, during and after we offer our cleaning services and to keep you fully informed
We partner with our customers to establish sustainable solutions to ensure that your needs are met
We have over 20 years of experience in the cleaning services industry.
Our team
The extensive Cleaning Specialists network consists of over 65 individual franchises across South Africa, Botswana, Swaziland and Angola.
Each branch is owned and managed by a dedicated individual committed to delivering a professional cleaning services to our clients.

Our head office infrastructure provides for centralised customer care, invoicing and administration for national and regional clients.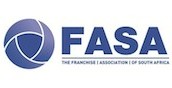 The Specialists are proud to be members of the National Contract Cleaners Association (NCCA) and the Franchise Association of South Africa (FASA).