Call us on 0860 08 08 08 or complete the form for a quote.
How we help
Nationwide Pest Control Specialists

Specialists in removing mice and rats from your home or business.
We have been around for over 36 years
Our approach is first and foremost to understand your individual needs
We communicate with you before, during and after treatments to keep you informed.
We partner with our customers to identify the cause – and not just treat the symptoms of any pest infestation – to establish long term solutions which focus on prevention.
Our team
The extensive Specialists network consists of over 65 individual franchises across South Africa, Botswana, Swaziland and Angola.

Each branch is owned and managed by a dedicated individual committed to delivering a professional service to our clients.

Our head office infrastructure provides for centralised customer care, invoicing and administration for national and regional clients.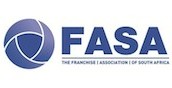 The Specialists are proud to be members of the South African Pest Control Association (SAPCA) and the Franchise Association of South Africa (FASA).